Local Attractions
---
Organized Visits
City Jogging Tours

City Jogging Irish Tours offers guided fun running and sightseeing tours for individuals, families, groups and corporate events through the streets and parks of Cork city, accommodating the needs of both visiting and local runners. The pace is tailored to suit the group and our motto is to have fun while we run.
Whether you want to get fit or just want to see the city in a fun, unique way , they have a tour to everyone's needs. The Lonely Planet Guide voted Cork City "one of the top 10 places to visit in 2010". A wonderful and well deserved accolade for a beautiful city.
More information: http://www.cityjoggingirishtours.com/
Cork Day Tours

The Cork Day Tours team is made up of a group of people who are passionate about all things Cork. Because they love where they live and work, they want to be able to share some of that with everyone who visits the City & County.
But it's not just Cork, they are also surrounded by other fascinating regions too that offer dramatic scenery, colourful history, adrenaline filled sports and so much more. They offer a wide variety of things to do for all the family from shark fishing to a West Cork Pub trail.
More information: http://www.corkdaytours.ie/en/
---
Culture
CHURCHES:
Saint Fin Barre's Cathedral:
Cork's Anglican Cathedral is situated in the centre of Cork City. Designed by William Burges and consecrated in 1870, the Cathedral lies on a site where Christian worship has been offered since the seventh century.
Discover its magnificent interior include stained glass windows depicting scenes from the Old and New Testaments, its marble mosaics from the Pyrenees and the beautiful sanctuary.
Prices: 5€ per Adults/ 3€ for students and children
More information: http://corkcathedral.webs.com/
Cathedral of St Mary & St Anne:
The Cathedral of Saint Mary and Saint Anne is a Roman Catholic cathedral located in one of oldest area of Cork. The cathedral was dedicated in 1808, but was extensively damaged by an act of arson in 1820. George Richard Pain undertook the restoration of the cathedral. In 1964 the sanctuary of the cathedral was extended, and a sanctuary tower was built. As well as this, the internal layout of the cathedral was reorganized.
Visit the cathedral and its tower 45 meters high !
Church of St Anne (Sandon):
The Church of St Anne is a Church located in the Shandon district of Cork city. It is situated a top a hill overlooking the River Lee, and the church tower of is a noted landmark and symbol of the city. The church bells were popularised in song in the 19th century, and remain a visitor attraction. Enjoy the Unique experience of Ringing the world famous Shandon Bells from the first floor.
Prices to entrance in the tower: Adults: €5.00 / Seniors: €4.00 Students: €4.00 / Children: €2.50 / Family: €12.00
More information: http://www.shandonbells.ie/
MUSEUM:
Cork Public Museum:
Cork Public Museum is housed in a two storey Georgian house commanding a central position in Fitzgerald Park, Cork. This beautiful Georgian building houses owns diverse collection of objects from Cork , Egypt and Greece.
Prices: Admission is free.
Crawford Art Gallery:
Crawford Art Gallery, a National Cultural Institiution and regional art museum for Munster, is dedicated to the visual arts, both historic and contemporary. 

Located in the heart of Cork city, beside the Opera House, the Gallery is a critical part of Ireland's cultural and tourism infrastructure, welcoming over 200,000 visitors a year.
Prices: Admission is free
More information: http://www.crawfordartgallery.ie/
Titanic Experience:
Titanic Experience Cobh is located in Casement Square in the heart of Cobh Town. Their home is the original White Star Line Ticket Office a building steeped in history dating back to the early 19th century and the departure point for many thousands of White Star Line passengers. Let staff tell you the story of those 123 passengers and the Titanic's last trip.
Prices: Adult: €9.50 / Child: €5.50 / Student: €7.50 / Senior: €7.50 / Family: €24
More information: http://www.titanicexperiencecobh.ie/
Old Midleton Distillery:
Midleton is probably most famously known by the famous Old Midleton Distillery which is home to Jameson Whiskey. The Jameson tour commences with an audio visual presentation. Guests accompanied by a tour guide follow the OLD Distillery Trail through various historic and architecturally unique buildings. The visitor can encounter restored machinery and dramatic recreations of the steps of whiskey production.
Each visit ends in the Jameson Bar with an Irish whiskey tasting session where you will have the opportunity of becoming a qualified Irish whiskey taster with a presentation diploma. Afterwards you can relax in the restaurant which specialises in country farmhouse fare or perhaps have a browse in the gift shop and craft shop.
Prices: Adult: €15.00 / Student: €12.00/ Senior Citizens: €12.00 / Children: €8.00
Approx. distance to Vienna Woods Hotel: 11 miles / 18 kilometers
Approx. time by car: 17 minutes
More information: http://www.jamesonwhiskey.com/
---
Various Activities
Trabolgan:
Trabolgan in East Cork is located on 140 acres of woodland beside the sea. If you are looking for the very best kids entertainment and
activities you have to go to Trabolgan! With a wide array of children's entertainment and interactive games, your little ones will never be bored.
Prices: Day Pass: €10 per person / Family Pass: €45 (2 adults & 3 children) / Seniors (60+) €7.50 / Toddlers up to 2 years old free.
Approx. Distance from Fitzgeralds Vienna Woods hotel: 20 miles / 32 kilometers
Approx. time by car: 30 minutes.
More information: http://www.trabolgan.com/
Fota Wildlife Park:

Fota Wildlife Park is a joint project between the Zoological Society of Ireland and University College Cork (UCC), an idea originally conceived in the 1970s by former Director of Dublin Zoo, Dr. Terry Murphy.
The Park was officially opened in 1983 by the then President of Ireland, the late Dr. Patrick Hillery, and has gone from strength to strength since - welcoming record visitor numbers in the years after a significant redevelopment of facilities in 2010 and 2011.
It has been listed as one of Ireland's Top Ten visitor attractions and is the most popular tourist destination in Cork.
Prices: Adults: €15 / Children: €9.50 / Students €10 / Over 65s €10 / Under 3s Free
Approx. Distance from Fitzgerald Vienna Woods Hôtel: 8 miles / 13 kilometers
Approx. time by car: 12 minutes
More information: https://www.fotawildlife.ie/
Fitzgerald Park in Cork:

The gardens play host to Cork Museum, Riverview Café, sculptures, a waterlily-bedecked pond, a variety of sculptures and even a skate park.
Daly's Bridge, built in 1926, connects Sundays Well Road with these charming formal gardens. This pedestrian bridge is made from timber planks and is known locally as the 'Shakey Bridge' which spans the river Lee, the habitat of many graceful swans.
Visit this wonderful park and enjoy a relaxing moment.
The English Market:

The English market is an indoor market origins of the market can be traced back to James 1st in 1610 but the present building dates from 1786 which was built in Grande Parade to sell meat, fresh fruit and vegetables.
The English Market is still in operation today and is one of the highlights of any visit to Cork. Nowadays the meat, fruit and vegetables stand side by side with gourmet food sellers specializing in all sorts of olives, pates, cheeses, pastas and oriental food. The English Market has entrances on Princes Street, Patrick Street and the Grand Parade.
The market is open from it is always bustling and is well worth strolling through it to take in the atmosphere and the smells as well as admiring the beautiful structure. One of Ireland's top restaurants the Farm Gate restaurant is located on the upstairs with balconies overlooking the nineteenth century fountain by the Princes Street entrance. Located on a first-floor terrace in the English Market, the Farmgate Café serves superb value lunches that often use ingredients sourced from the stalls below.
Blarney Castle:

Blarney Castle is a medieval stronghold in Blarney, near Cork. Though earlier fortifications were built on the same spot, the current keep was built by the MacCarthy of Muskerry dynasty, a cadet branch of the Kings of Desmond, and dates from 1446.
If you go in Blarnay Castle, you can climb the steps and kiss the World Famous Blarney Stone and gain the gifts of eloquence.
You can also admire fabulous gardens which surround the park, and the wonderful Blarney House.
Prices: Adult Admission €12.50 / Student/Seniors €11 / Children (8-14 years) €5 / Family (2 adults + 2 children) €32
Approx. Distance from Fitzgerald Vienna Woods Hotel by car: 9,5 miles / 15 Kilometers
Approx. Time: 25 minutes
Midleton:

Midleton is the vibrant centre of East Cork surrounded by quaint villages and renowned for food and lively pubs. Traditionally Midleton is the main market town of the area located in the heart of a rich agricultural hinder land. Visitors to the town have a variety of shops to choose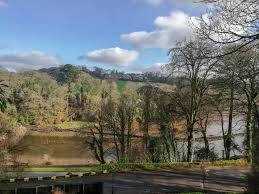 from such as designer fashion to hand made linen. There are many antique shops as well as the culinary delights of the gastronomic market which is held every Saturday and numerous other food outlets. Midleton Farmers Market The Midleton market sells local seasonal produce.
The variety of produce is amazing and of course most abundant during the growing season. There is an extensive selection of fresh fruit and vegetables including fresh organic produce. There are freshly baked breads, scones, cakes, biscuits, jam and chutney. There is a very tempting array of Irish Farmhouse Cheeses, smoked fish, shellfish, fresh pasta and olives. One of Irelands most famous chefs Darina Allen makes a regular appearance at the farmers market and she sells delicious homemade jams, bread etc
Approx. distance to Vienna Woods Hotel: 11 miles / 18 kilometers
Approx. time by car: 17 minutes
Kinsale:
Kinsale has lot of things to do, on and off the water.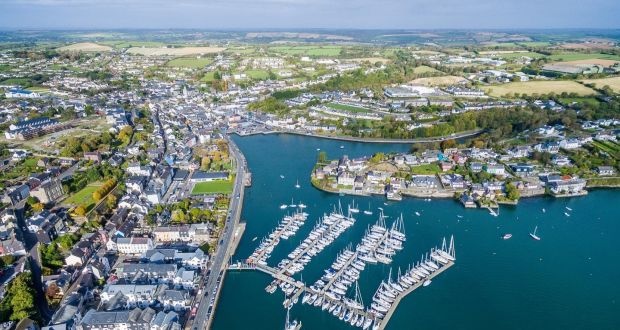 From historical walking tours, ghost tours, castles, forts, galleries and shops, arts & crafts, horse riding, golf and the recently launched Kinsale Gourmet Academy. With three marinas, a yacht club, two outdoor activity centres, boat and yacht hire, harbour cruises, beaches, sailing, kayaking, fishing and scuba diving there is so much to see and do in this busy harbour town.
Approx. distance to Vienna Woods Hotel: 21 miles / 33 kilometers
Approx. time by car: 35 minutes
UCC Cork:
UCC's campus is full of many interesting buildings and features. From the Lewis Glucksman Gallery in the Lower Grounds to the Stone Corridor of the Main Quadrangle to the Crawford Observatory, UCC is a great place to spend a few hours.
The centre is located along the Stone Corridor in the North Wing, at the cultural and historical heart of campus.
UCC is already a popular tourist destination and new audio tours taking in the history and culture of the University are available from the Visitors' Centre for purchase.
More information: http://www.ucc.ie/en/campuslife/
Cork City Goal:
Cork City Gaol is located 2km from Patrick's Street and the magnificent castle is now a major and unique visitor attraction. This Gaol once housed 19th century prisoners. Visitors get a fascinating insight into day to day prison life at a time when the high walls ensured no escape and denied law abiding citizens the opportunity to see one of the finest examples of Ireland's architectural heritage.
Prices: Adults: €8.00 / Student: €7.00 / OAP: €7.00 / Child: €5.00
---