As a hotel we are aware that planning your trip away can be challenging at times, figuring out where to stay and what to do with so much choice.
This is why we have put together some resources to help you choose the right attractions and activities for your trip away to Cork.
Explore Cork App.
In the recent months, Cork County Council Launched a one stop app on over 850 places to go and things to see in Cork.
The app is easily accessible by a simple download on the App Store and the Google play store and even better that the app is free of charge.
The app allows users to browse through 850 attractions and 18 categories ranging from areas of interest such as visitor attractions, beaches, heritage sites, islands, arts and culture and many many more to choose from.
The app also spotlights on the main 23 towns in county Cork, presenting local information on each town and showcasing video footage of the diverse range of tourism activities, amenities and any unfamiliar attractions within each town.
In addition, the free app showcases walking trails for those who like to go on foot and discover Cork.
Lastly there is a "What's near me" function on the app which allows you to identify nearby attractions.
The free app is available to be downloaded on Android or IOS.
To download for IOS click here.
To download for Android click here.
Discover West Cork Digital Brochure.
If you are more interested in discovering the West Cork area. The brochure showcases the tourism businesses in West Cork who are ready to welcome visitors to their area.
The brochure was put together by the West Cork Tourism Network Team who worked to collate the best of see and to do in West Cork, also showing some hidden gems.
Check out the digital brochure through here, and find all of the best things to do in West Cork.
You can also scan the QR Code below to check out the Discover West Cork Digital Brochure.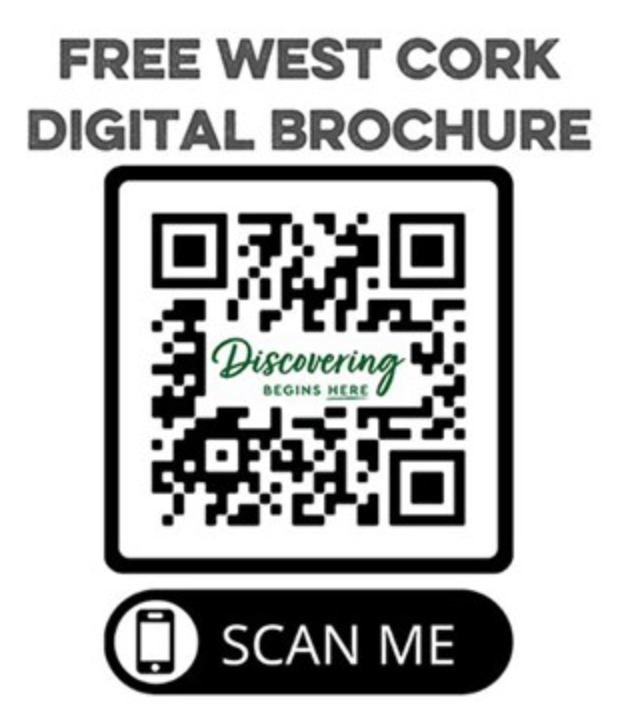 We hope you enjoy planning your trip to Cork and get to see the incredible hidden gems that we have to offer.