Guest Info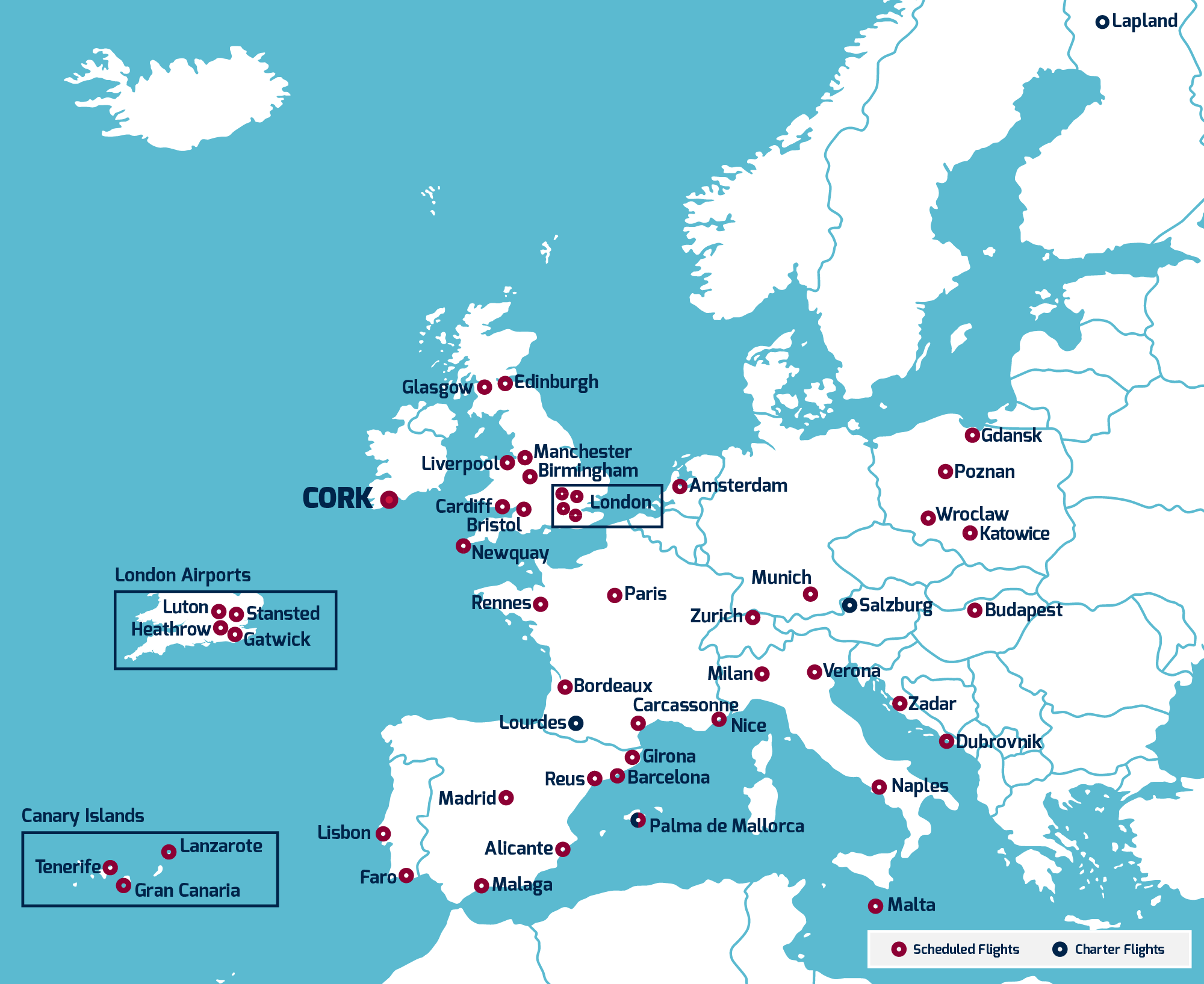 Refurbishments
We are currently undergoing major refurbishments in the hotel - please follow us on our facebook page to see how our face lift is coming underway. On completion of our guest rooms and the avenue to our hotel the next phase of our refurbishment is commencing which includes an expansion and improvement to our kitchen and a transformation of our foyer.
Airport
Cork Airport is the hotel's nearest airport. Only a 20-minute drive away.
Airlines
Aer Lingus 0818 365 123 www.aerlingus.com
RyanAir 0818 30 30 30 www.ryanair.com
BreakFast
Breakfast is served in The Mable Crawford from
7.00am – 10.00am Mon-Fri
8.00am - 10.30am Sat & Sun
It is available from €13.50 per person for non residents
Bar Opening Hours
Monday – Thursday 5.30pm – 11.00pm
Friday – Saturday 5.30pm – 12.30pm
Sunday 12.30pm – 11.00pm
This is subject to change.

Children under 18years are not allowed in the Crawford's Bar after 10.00pm, but are allowed in the lobby and private function rooms.
Babysitting
Experienced Babysitter can be organised by contacting reception on 021-4556800 for €15 per hour prior to your arrival
For more information on our babysitting policy please click to our Babysitting form
Bank/ATM
There is an AIB Bank in Glanmire Village Tel: 0214866393
AIB ATM Point is available in Star Market/Texaco Garage in Glanmire
Bank of Ireland Bank is located in Hazelwood Shopping Centre (completed with 24hr ATM point) Tel: 021-4866866
Guestrooms
Children's cots are available; if you require one please Contact hotel on 021-4556800 for further details.
In our recent refurbishments light fixtures have been put in place to replace bedside lamps for extra space for our guests for items such as tablets, books etc. Should this not be suitable for you the lamp on the desk can be easily moved or on request accommodation can place bedside lamps next to your bed prior to arrival.
Mini Fridges, Fans and Bath mats are available on request.
All Guestrooms at Corks Vienna Woods Hotel are Non Smoking, fees will apply if evidence of smoking is found in guestrooms.- This fee (a minimun of €150 will apply) is to deodour a room.
Credit Cards
We accept all major credit cards
Car Parking
Our car park is free to all residents
Cigarettes
There is a cigarette machine available at reception. Cigars & matches are available in the Crawford's Bar. Please also note all guestrooms are Non Smoking, fees of €150.00 or more will apply if evidence of smoking is found in a guestroom
Chemist
Glanmire Late Night Pharmacy, Hazelwood Shopping Centre 021-4822412
Phelan's Pharmacy, Hazelwood Shopping Centre 021-4822949
Riverstown Pharmacy, Old Court, Riverstown 021-4820369
Check In/Out Times (Hotel)
Check In is after 4.00pm
Check Out time is 12 noon
Disabled Parking
Disabled Parking is available at the front of the hotel and adjacent to Holiday Villa No 2.
Dry Cleaning
Please place all items in bag and leave at reception before 9.30am. All items will be returned within 24 hours
Early Morning Calls
Early Morning Calls can be arranged by contacting reception directly
Hair Dryer
Hairdryers are provided in all hotel rooms and in each Villa, they are located in a drawer of the dressing table
Lunch
Lunch is served in the Hotel from 12.30pm, we have a light snack menu in Crawford's Bar and Lounge & an a la carte menu in Mabel Crawfords Bistro.
Lost Property
Should you have any lost property queries, please fill out the online form which will be dealt with within 24 hours.
Newspapers
Complimentary Newspapers are available from Reception each morning - subject to availability.
Postal Services
There is a Post Office in Hazelwood Shopping Centre, for directions contact reception. Daily mail departs the hotel at 3pm. If you would like to mail anything i.e. postcards, please leave it at reception. Any mail sent to the hotel for guests will be held for your arrival
Taxi Service
If you require a taxi during your stay, please contact reception the hotel on 021-4556800 who would be happy to book one for you or call any of the following:
Satellite Taxis (021) 480 8080
Crestfield Cabs (021) 486 6666
Weather
The weather in Ireland, can be somewhat inclement, for your comfort we have umbrellas available at reception for your use during your stay.