Top 7 Wedding Trends for 2020
Each year we marvel at the new styles and glamour at Weddings. We have conducted research to show you what the newest trends that might suit you and your loved one for your big day. Hope you enjoy.
1. Wedding Dresses
For any brides, the dress is of significant importance. Like ready-to-wear fashion, bridalwear goes through the same change in seasonal trends whether that be shapes, lace, or even colour. Take a look at five of the biggest wedding dress trends that are appearing in 2020 which may provide you with some inspiration for your own wedding day.
• Halter necks - has inspired a multitude of designs among the 2020 collections, from high neck halters with pretty bows to elegant racerback styles
• Balloons sleeves - sleeves were big news for 2019 and 2020 is showing no sign of a reprieve. Off-the-shoulder puff sleeve dresses are a wedding style you may not have thought of before, but the twist makes for a welcome change when it comes to traditional bridal fashion.
• Fancy pants - Pants are getting fancier in 2020. Every season pants, two pieces and jumpsuits offer up an alternative on the catwalks for brides who are opting out of a dress, and this year is no different, with more stylish, sparkly and sophisticated options for every kind of bride.
• Linger bodice - Underwear as outerwear isn't a new concept and it was only a matter of time before bridal designers took note. It's a sensual look without being overtly sexy
• Feathers - Feathers, particularly ostrich feathers, appeared consistently across the collections this year, from full feathered dresses and skirts, to fluffy trims and feather boas.
2. Grooms Outfits
2020 sees an increase in grooms standing out and taking their place as an attention grabber next to their spouse. Say goodbye to the basic black rented tuxedo and welcome a mixture of different materials, colours and textiles. Mixing elements of various suit styles makes for a bespoke and unique look for the big day whether that be colourful blazers, trousers or waistcoat, the effort goes a long way when it comes to the overall style and will make the groom a standout on his big day.
3. Sustainability Trends
As people are becoming more and more aware of climate change and how to be more environmentally conscious they try to apply it to every aspect of their lives, including their wedding.
• Millions of trees are toppled every year to make paper products, and the process of producing these items pollutes the environment. Now more and more couples are trying to help by making eco-conscious invite choices. We do recommend old school snail mail for the wedding invitations, but for save-the-dates, paperless is becoming more and more common.
• It's no secret that airplane and automobile emissions are among the top contributors to environmental damage, so it's a good idea to think about how you and your guests will be travelling to the wedding venue. A destination wedding means lots of air travel, and a venue in a remote location means lots of car travel. If you're torn between a few options, take a second look at the guest list and figure out which requires the fewest plane and car journeys.
• Sustainable wedding cake - Ask your baker if they can source organic, local and Fairtrade ingredients, and incorporate seasonal fruits in the recipe. Depending on where the ingredients are sourced, a vegan option may have less of an environmental impact, and it's also a good idea to source reusable décor like ribbons and rustic log plinths.
• Use gifts to give back - lots of couples asking for charitable donations instead of gifts, too. There are lots of environmental charities who could use your support, including Greenpeace, Sierra Club, and The International Fund for Animal Welfare, as well as organisations who work to resolve issues in the garment industry, like Anti-Slavery, Care International, the Clean Clothes Campaign, Stop the Traffik, and War on Want, or a child marriage prevention organisation like Too Young To Wed. You could also encourage your guests to plant a tree with seed wedding favours.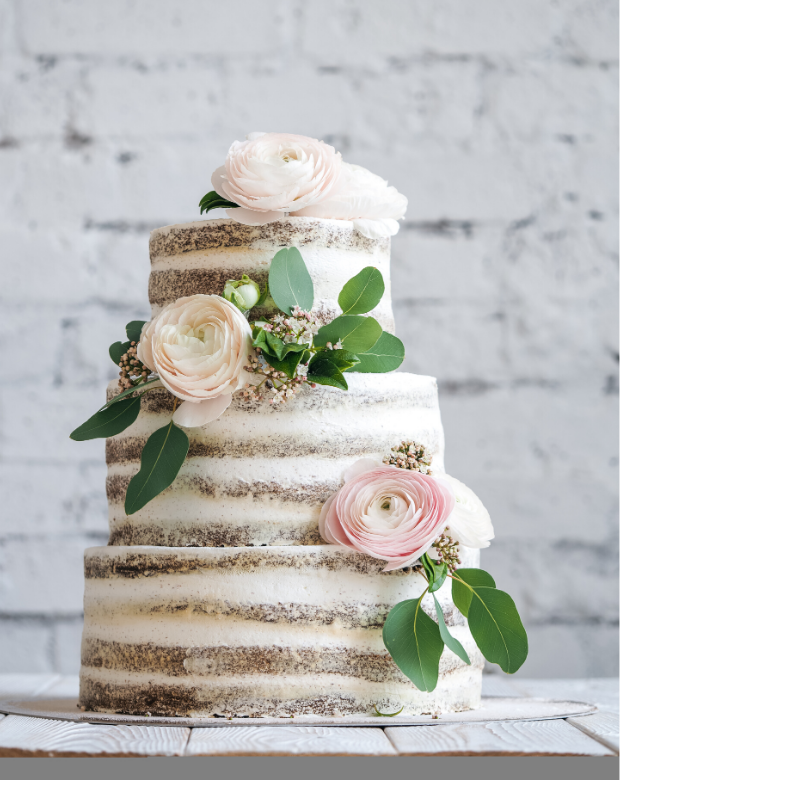 4. Make-up Trends
Wedding trends differ from day-to-day styles, as most brides are going for a distinct look on their special day. Minimalist looks that feature "barely there" foundations and pale lip glosses are on the rise. If you haven't already, try adding some cruelty-free, zero-waste or locally-produced products to your pre-wedding skincare routine. You can also ask your hairstylist and makeup artist if there are any cruelty-free substitutes that they're happy to use on the day. Natural-looking hairstyle will be very popular this year, so don't be surprised if you see a lot of brides with effortlessly perfect.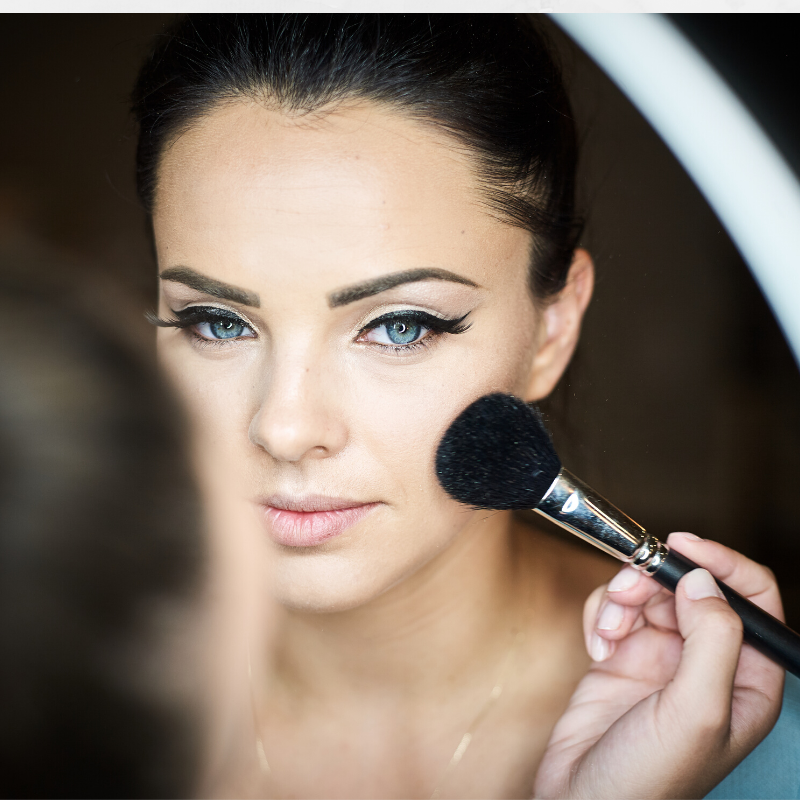 5. Self-service bars
Your wedding reception bar will be one of the most popular elements of your wedding. Self-service bars are where instead of going up to the bar and asking the bartender to pour your drink, you do it yourself. Long queues can really get in the way of a good night out, so it's no surprise that self-service bars are being more and more popular. As a general rule, you should plan to allocate about 10-20% of your overall wedding budget for your reception bar. Self-serve beer is what gets people excited. Customers love the novelty and convenience of pouring their own pint. A self-service beer wall offers multiple taps in a central location that any customer in the venue can use. This provides more product choice for the customer, so beer walls can be a great option for venues with a large beer selection, such as craft beer bars.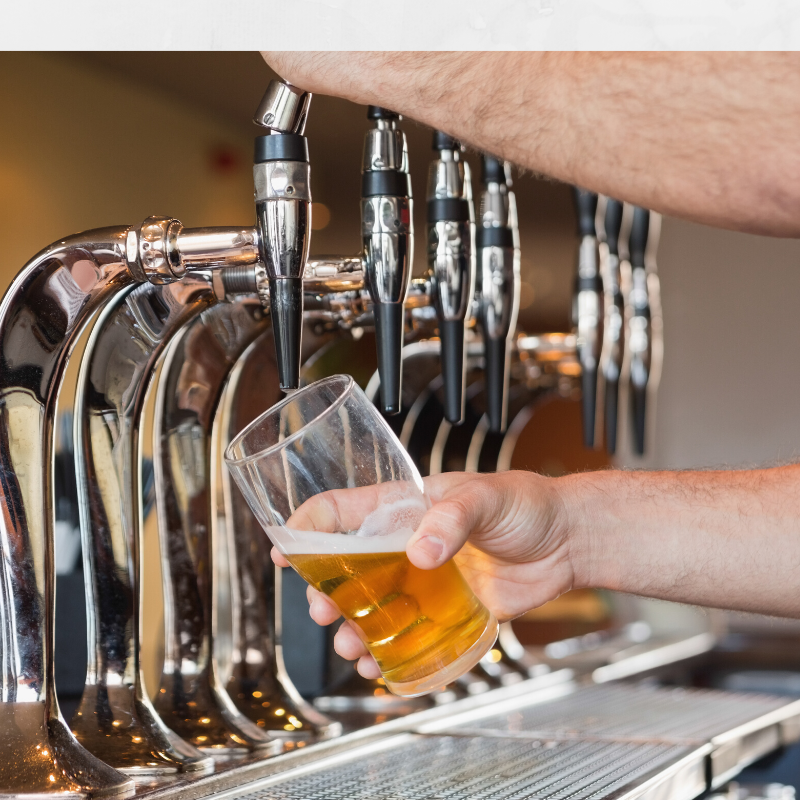 6. Statement Lighting
Lighting is the single most important décor element at your wedding and can set the tone for a wedding. Hanging lanterns, string lights, LED signs, or even chandeliers can be used for decor. For the most flattering uplighting, choose amber gels. While other popular uplighting hues include red, blue, magenta, and purple, these are best reserved for your dance floor or after-party.
7. Personal Registries
This next generation is the most diverse generation to get married," Cooper. So I think that the exciting challenge for these couples is figuring out how to incorporate different cultures, ethnicities, or religions into one event.
One way couples are handling this challenge is through their registries, where they're taking the opportunity to raise money for things they really want instead of just home decor items. Some use it to raise money for honeymoons, a down payment on a house, or even IVF treatments.