As Ireland approaches a heatwave for the week coming, why not come down to Cork's Vienna Woods Hotel for some refreshing ice cold cocktails to enjoy in the hot summer sun. Make most of the heatwave.
International Daiquiri Day:
In addition to Ireland's heatwave this week, International daiquiri day took place on Monday the 19th of July. So, on the 19th July we filled our glasses with the world-famous rum based cocktail.
The daiquiri is a cocktail whose main ingredients are rum, citrus juice and sugar. Many pubs and bars around the world serve this cocktail in various different flavours like passionfruit, coconut lime, mango, banana, mojito, frozen watermelon and many many other flavours, but by far the most famous daiquiri is the strawberry daiquiri.
In honour of international daiquiri day we have our very own Vienna Woods strawberry daiquiri. Our very own frozen classic strawberry daiquiri has a classic blend of Bacardi white rum, strawberry liqueur, lime and strawberry juice. Relax, sit back and enjoy a frozen strawberry daiquiri in the surrounding woodlands of our very own Vienna Woods Hotel.
Where did the Daiquiri Originate:
The famous drink originated in the 19th century in Cuba.
The drink was said to be created by an American minning engineer named Jennings Cox. Jennings resided in Cuba at the time for the Spanish-American war. The engineer supposedly ran out of gin whilst throwing a cocktail party. Rum was a plentiful drink in the country of Cuba, so it proved a convenient substitute to gin in the punch the engineer was serving at his party.
Our Brand New Cocktail Menu:
In addition to the frozen strawberry daiquiri, we have a range of other cocktails on our new cocktail menu we have been working on during the last lockdown.
Our new cocktail menu features classic cocktails like the espresso martini, the cosmopolitan, the mojito in various flavours and many more.
We also offer a range of our very own signature cocktails like the gin passion, mabels revenge, the corona-rita and many others.
For those who choose not to drink alcoholic drinks we have a few non-alcoholic choices.
Check out our full cocktail menu below.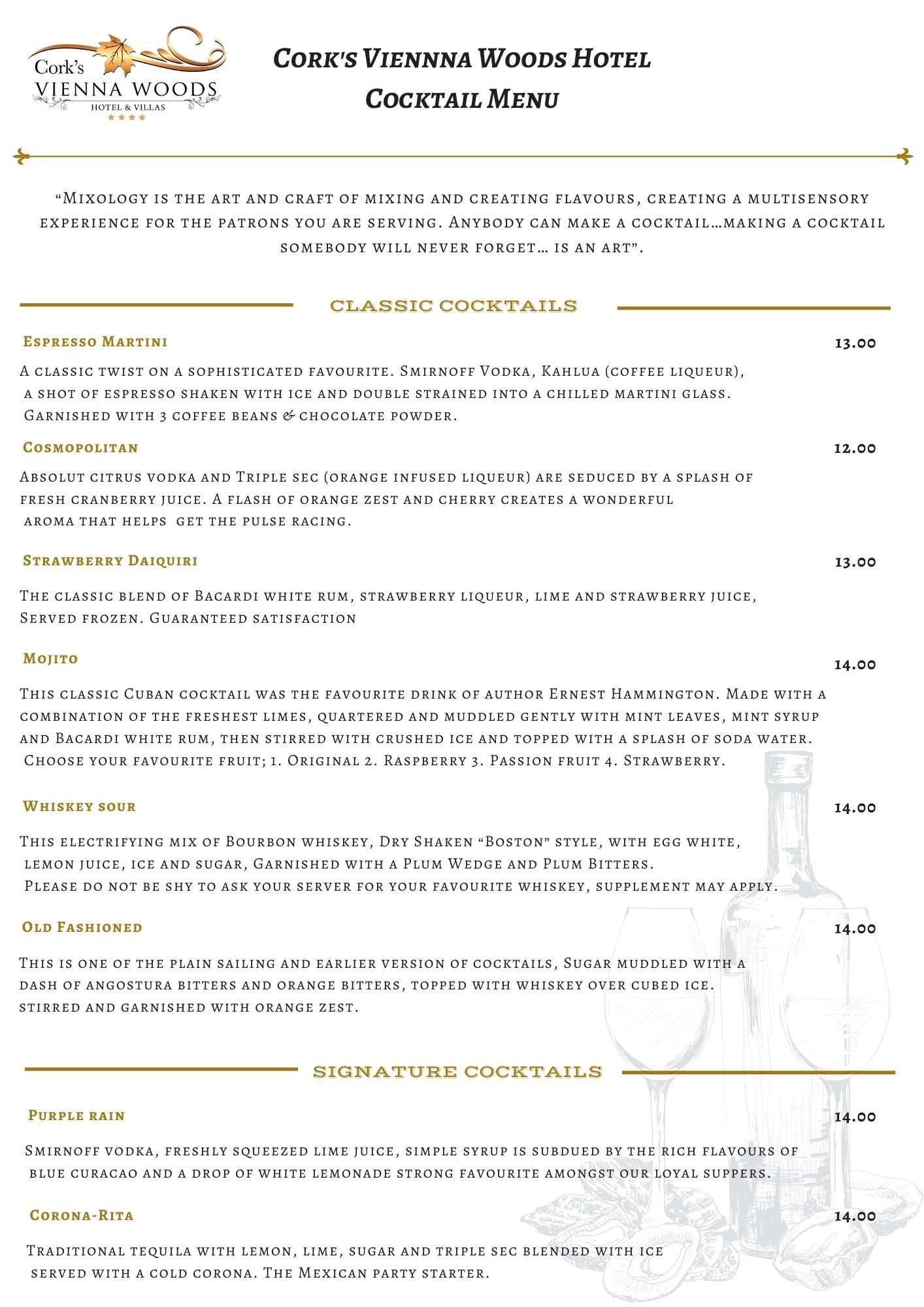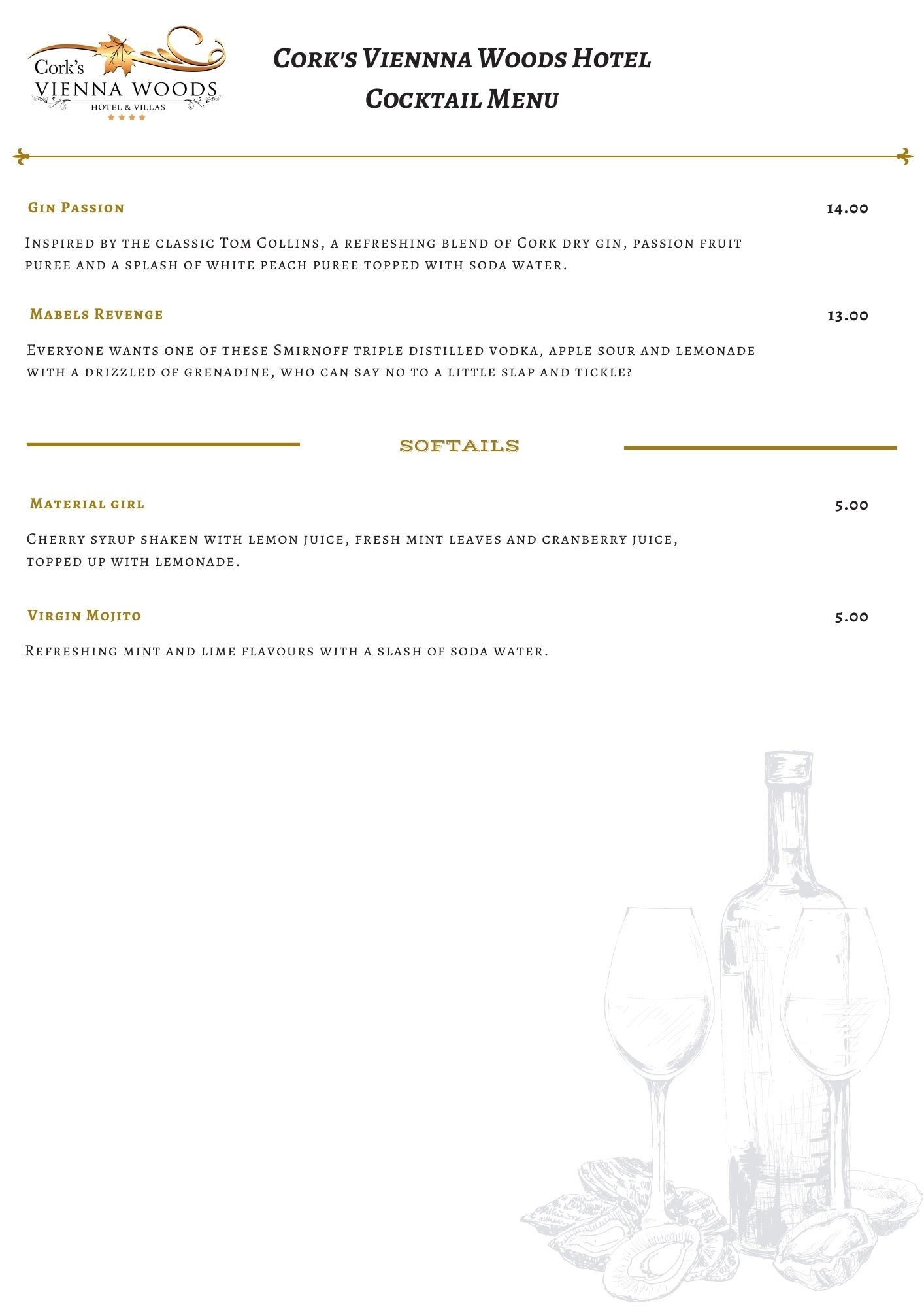 Enjoy some of our Cocktails in our very own outdoor seating area.
To book in contact us directly on Reception@ViennaWoodsHotel.com
or Ring us on 021 455 6800.