County Cork is the gateway between the Wild Atlantic Way and Ireland's Ancient East. Despite what direction you choose there's in a variety of things to do and explore but here are just 5 things you can do on Cork's Wild Atlantic Way.
1. Inchydoney Beach
Inchydoney Beach is just outside from the town of Clonakilty and is accessible by car and surrounded by large sand dunes. The beach has brilliant surfing conditions and has a surf school at the beach during the summer season where you can hire wetsuits, boards as well as purchase lessons for the day. The beach is life guarded during the summer and the beach has received the Blue Flag Award in 2018.

2. Cork's Coast
Under the Wild Atlantic coastal water lives a variety of cetaceans. Get the chance to see a glimpse of a humpback, fin, minke, killer whales, dolphins, porpoises and seals too. County Cork's coast gives you your pick of whale watching tours and cruises to enjoy and witness another world under the sea.
3. Walkways
The Wild Atlantic Way in Cork is filled with gorgeous walking routes. Explore the landscape of County Cork, its charming towns and scenic coastline during your choice of looped walkways. Depending on the route you take enjoy an adventure through soaring cliffs, exquisite lakes and historic lighthouses.
4. Cape Clear
Cape Clear or Oileán Chléire, is a Gaeltacht island 13km off the coast of West Cork. You are surrounded by wildlife from rare birds to dolphins and sunfish on this unique, remote island steeped in culture. Get the chance to explore the nature of the island, learn a bit of Gaeilge or even taste some of their goat's milk ice cream.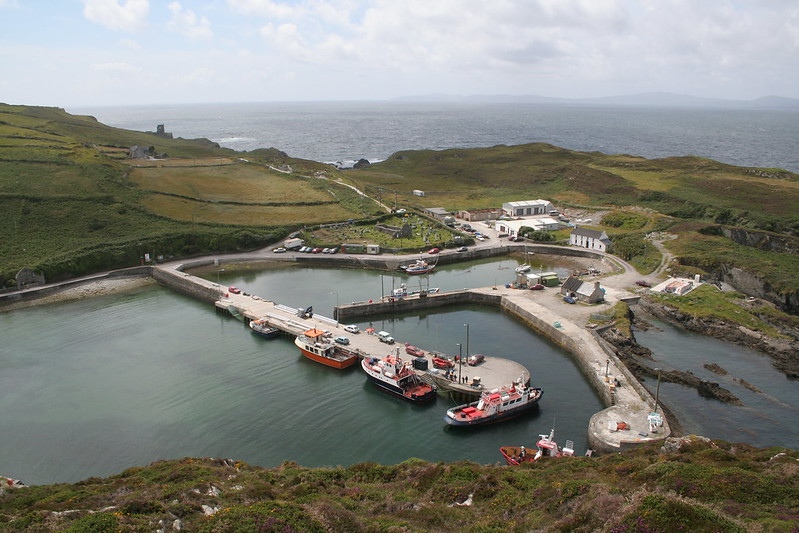 5. Lough Hyne
Based in Skibbereen, West Cork is Lough Hyne- Ireland's very first designated Marine Nature Reserve. The only salt-water lake which has been investigated by marine biologists for centuries. It has an exceptionally rare eco-system which runs on warm oxygenated seawater, making this marine marvel home to over 70 fish species and an array of plant life. This rare lake offers night-time kayaking where you kayak from dusk to darkness. This lake has bioluminescence algae which light up the lake and is a once and a life time experience.