Many newly engaged couples are sussing out whether to get married here at home or abroad, here are some of the positives of getting married here in Cork!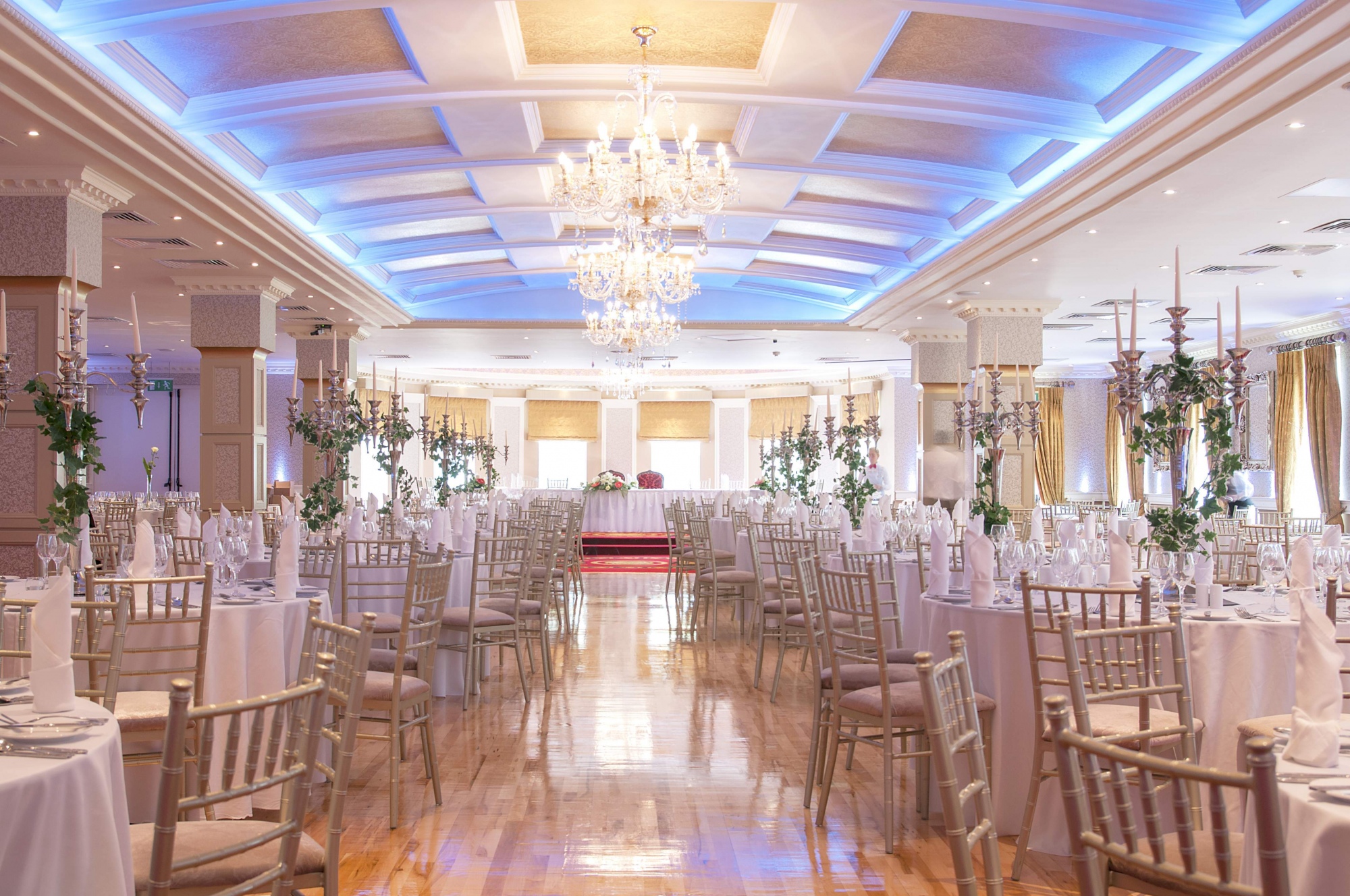 As Weddings are sculpted and set to every couple's personal taste and all the itty-bitty details are customised to each couple it is easier to organise all these details here at home where you can physically go and see every part of your wedding set up before the day is here.
Couples are trying very diverse ways to make their big day theirs and how theirs is different to the next couples. Everyone is thinking outside the box when it is about their special day. From DIY favours to customised place settings each detail is planned and reviewed multiple times before the day.
If you are looking to plan your big day, enquire with us here and we can run you through our special wedding offers and show you all that our venue has to offer. We have function rooms such as the ballroom that can cater up to 400 people or if you are looking for an intimate wedding venue of a small number of guests, we have the Glanmire Suite where we hold many small weddings and civil ceremonies. It is all about how prepared you are for the big day, so contact us today to reduce any stress!
Cork has been rated as one of the most underrated cities in Europe which says a lot about why you should get married here. Outside of it being easier on your guests to commute to a place close to home, it is also easier to communicate with your wedding planner when she is on the same island and in the same time zones. The warm welcomes you receive here in Cork along with some of the friendliest personalities is the reason so many people stay here for their weddings over going abroad.
We have indulgent flavoursome food, brilliant music and the best laid-back atmosphere down in the south, it is the perfect spot for your wedding venue. Along with all of this we are a truly beautiful county. With spots for your wedding photos all around the grounds of our hotel. Cork has so much glorious sceneries to offer. The sea is always close, and we are covered in stunning beaches, extravagant woodlands and parks.
Outside of the fantastic views we also have top class hospitality throughout the county. The best wedding venues are staffed with friendly faces that are here to ensure your day runs as smoothly as possible. From our kitchen staff to those who will be waiting on you, nothing is too much of an ask. Here in Cork, we have amazing bakers for the best wedding cake, we have countless wedding bands to cater everyone's tastes and plenty of photographers. At Fitzgerald's Vienna Woods Hotel we have our favourites that we are happy to share with you.
After all is over and the big day has passed, we have many attractions to offer in Cork for the day after to keep the celebrations rolling. We offer discounts on attractions around Cork for a big crowd or various packages here at the hotel. Our big package that is mainly used during the summer is our BBQ Menu that can be used inside or outside, weather depending.
Whether you chose to stay here in Cork for your Wedding or venture out abroad we want to wish you a life-time of happiness from all of us at Fitzgerald's Vienna Woods Hotel.