First impressions are everything which is why we were delighted to be able to renovate our driveway giving people the right impression of how their stay is going to be like – a smooth ride.
We took on board many people's constructive criticism and are happy to be putting back into the family business what it deserves. We are working to transform the hotel but still keep its interesting style and country charm. As you know we have finished renovating our guestrooms and now our driveway but we have more to go. We hope you follow us in our journey and come and stay to see for yourself the way we are enhancing the beauty of our hotel.
Go to our IGTV here to see a video of the transformation.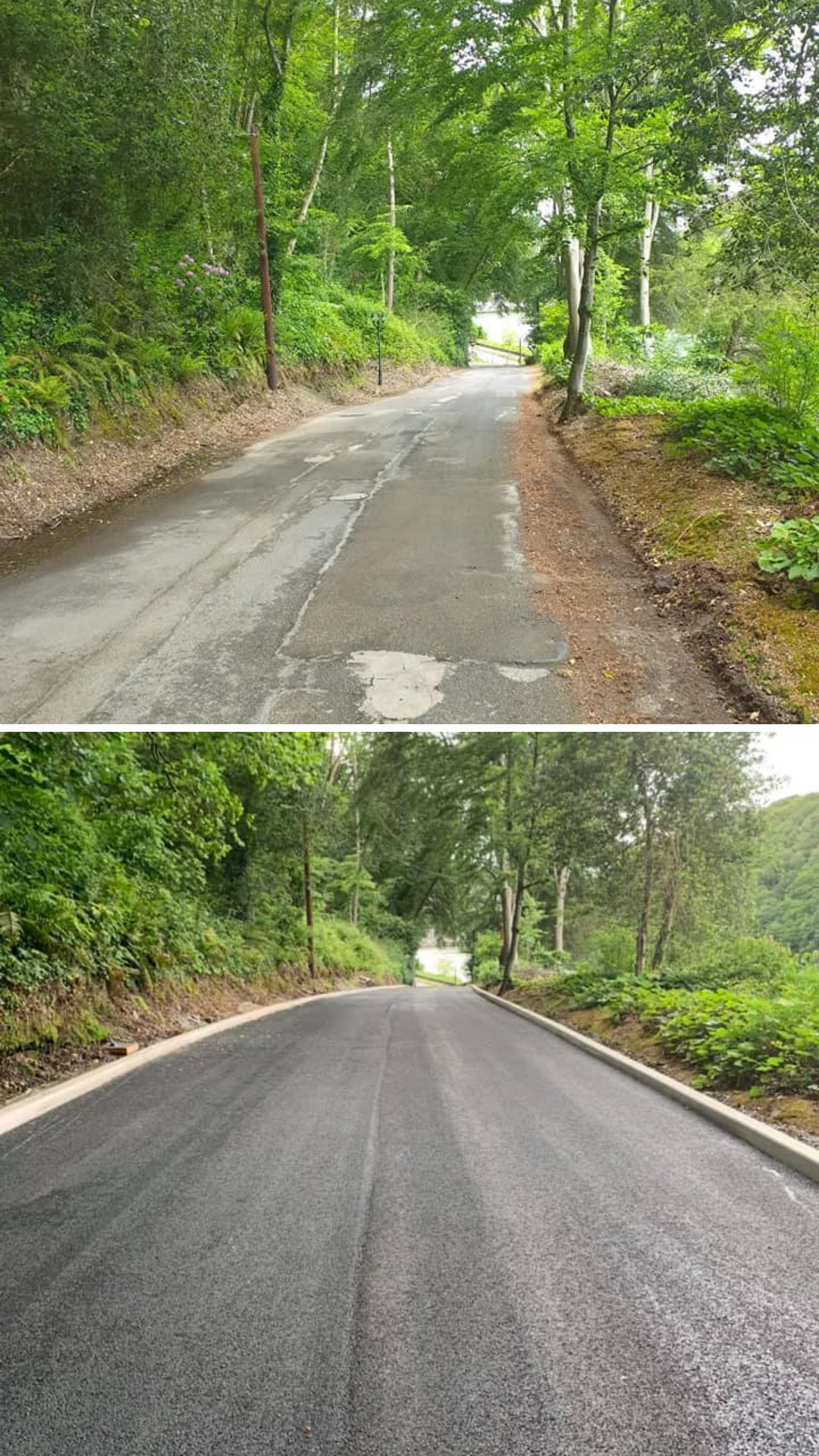 Follow us on social media to keep up with the latest including the renovation of our lobby.