Fitzgeralds Vienna Woods Country House Hotel has been busy for over a year now refurbishing the bedrooms. We are very excited about this refurbishment as it will bring our rooms to an amazing level of luxury and comfort for our guests to enjoy! We hope the completion of all our rooms to be done soon, as to bring a superior experience to our guests.
The refurbishments underway for our Lotabeg rooms situated in the original part of the hotel include uncovering the original brick walls and chimenys hidden over the years. This amazing feature boasts of the history of our country house hotel dating back to the 18th century. While the refurbishment is giving the room a contemporary feel it is not losing the country house charm.
The refurbishment is very exciting transforming our rooms into the Executive Guestrooms, Classic Guestrooms and Lotabeg Guestrooms. Each room is different in its own unique way.
Being in the position as a family run hotel to reinvest back into the hotel and investing in its future is wonderful. We hope our guests enjoy the new rooms and are delighted to find out what they think about the transformation.
Below is a picture of our Classic guestrooms before the refurbishment.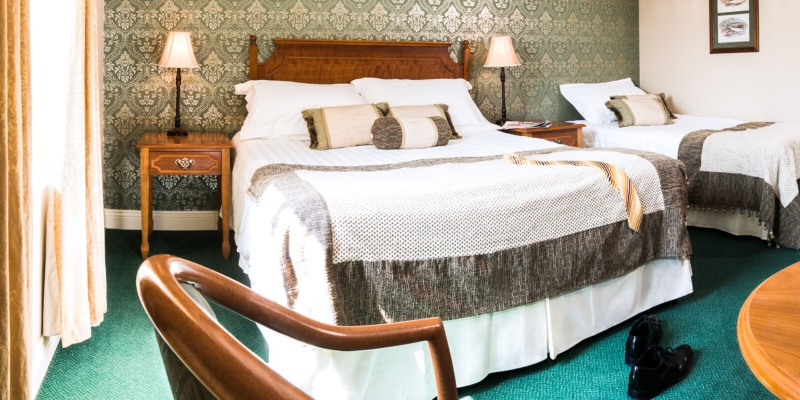 Below is an image of our Classic Guestroom which has been transformed after the refurbishment.