In Vienna Woods we always have time for tea. We have a few new Afternoon Tea excitments brewing (sorry!) for all the family to enjoy. Here is what to expect:
The Snug
The Snug has always hosted Vienna Woods Hotel's signature Afternoon Tea. We try our best to follow in the footsteps of the onetime hosue matriarch- Mabel Crawford. Lady Crawford would serve afternoon tea of epic proportions to the well-heeled and well-to-do of the day!
Our version of tiered savoury and sweet treats is served alongside a selection of loose teas, roasted coffees and of course an obligatory bottle of bubbly for some well-deserved afternoon indulgence.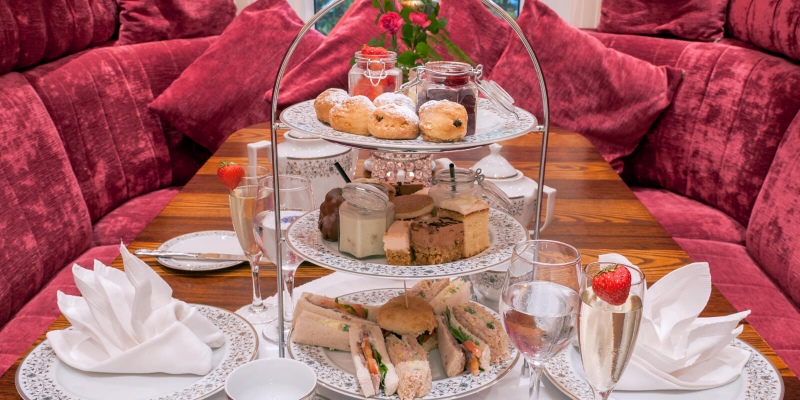 Kid's Afternoon Tea
Young diners who want to be just like mum (and dad!) will love our Kid's Afternoon Tea experience, which includes a selection of bite sized sandwiches, homemade cookies and yummy sweet treats served with hot chocolate. Teddy bears and dolls are more than welcome!
Sundays with Music
As we are currently refurbishing our lobby into a cosy, little haven we have decided that it will be the perfect place to host Afternoon Tea for the Winter Season.
Very soon Vienna Woods will be introducing Sundays with music, where you and your friends can enjoy Afternoon Tea on Sunday in our drawing room, lobby or lounge. Sit back and enjoy tasty treats, a glass fo bubbly or a hot mug of tea with enchanting music. Live the life of former owner of the house Lady Crawford seen above the fireplace next to the original door.
Follow us on social media to be the first to find out the launch of this event.