Are you thinking of popping the question, getting hitched, tying the knot, getting down on one knee? If so, read here where we think are some of the most romantic places for you to make this a memorable moment for you and yours truly, right here in Cork.
So, you have gotten the engagement ring, now for the final plan. Let us help you out here. We have looked into some of the most romantic spots around Cork that we want to share with you:
Camden Fort, Crosshaven
This fort has brilliant panoramic views of Crosshaven. It is much quieter than Charles Fort in Kinsale making your moment much more intimate. Find the perfect spot with the most scenic views and prepare yourself to get down on one knee.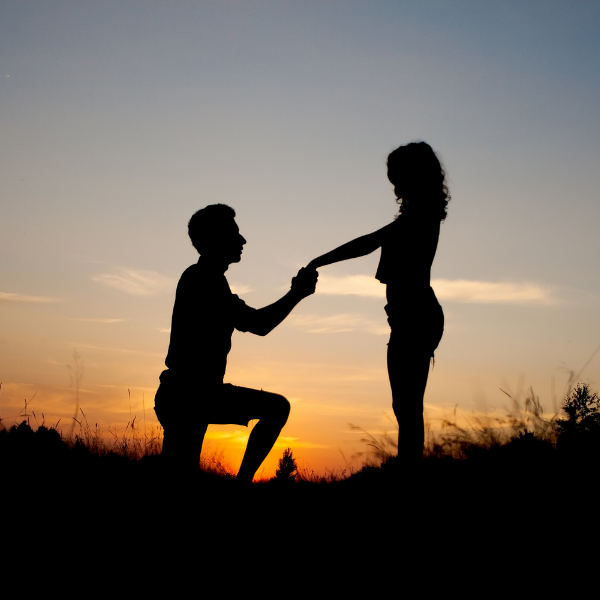 Check out more information on the Camden Fort, Here
Cottages for Couples, Skibbereen
This unique place to stay includes little stables and cottages with a modern twist of décor. Some of the cottages even have private hot tubs. If you are looking for some quiet alone time as just you two, this is the perfect spot. There is tonnes to do if you want to have a build-up such as going to Lough Hyne for a night kayaking adventure where you can kayak from dusk to dark and lie under the stars. Sometimes even witness the bioluminescence between the boat.
Gougane Barra, West Cork
Gougane Barre is picture perfect for a romantic proposal. Hidden in a valley in Ballinageary you can propose while looking out on the lake or if the weather is good hire a boat and have that movie moment while proposing.
For more Information on Gougane Barra, click here.
Now, you have to take note that you are deciding to propose in Cork, with a very unpredictable forecast. Make sure you have a Plan B! If it does happen to rain, have a place nearby that you can run in under. Also, going out to the country side is fantastic and scenic but does not always have the best phone signal and what will you both want to do after this moment? Share it with your friends and family. Make sure to check that there is at the very least a couple of bars of signal to call home.
Or, you can create a customised "Proposal Package" here in Vienna Woods Hotel. Be surrounded by the romantic country charm of the hotel while popping the big question and celebrate the new engagement with an overnight stay in Vienna Woods. Our team here would be delighted to help you prepare for the special day and create the perfect memorable moment.
Add:
An Over-Night Stay with Breakfast
Personalised Pillows saying Congratulations
Private Garden Space
Chocolate Strawberries
Bouquet of Flowers
Bottle of Champagne
Homemade Vienna Wood's Chocolate Treats
Dine in our restaurant Mabel Crawford's Bistro to pop the question or celebrate following the proposal
Alternatively choose to dine and pop the question in our beautiful conservatory.
For more information please ring or email us at:
reservations@viennawoodshotel.com
(021) 455 6800