Christmas Parties 2023
Christmas Party Nights 2023

Cork's Vienna Woods Hotel at Christmas is a magical winter wonderland hidden in 20 acres of Woodlands, the warm fires and delicious cuisine will make your Christmas Party a special and memorable event. Our popular party nights will be sure to get you in a festive mood this year as you enjoy a night of great food, music and dancing.
The 2023 Christmas dates are as follows:
Saturday December 2nd - SOLD OUT
Friday December 8th - Sparkle https://www.sparkleband.ie/ - SOLD OUT
Saturday December 9th - The Boogie Band https://www.theboogieband.com/ - SOLD OUT
Sunday December 10th - Bog The Donkey https://bogthedonkey.ie/
Saturday December 16th - The Wilful https://www.thewilful.ie/
Download our Christmas Brochure Here
For any Christmas enquries please contact us on 021-4556800 or email christmas@viennawoodshotel.com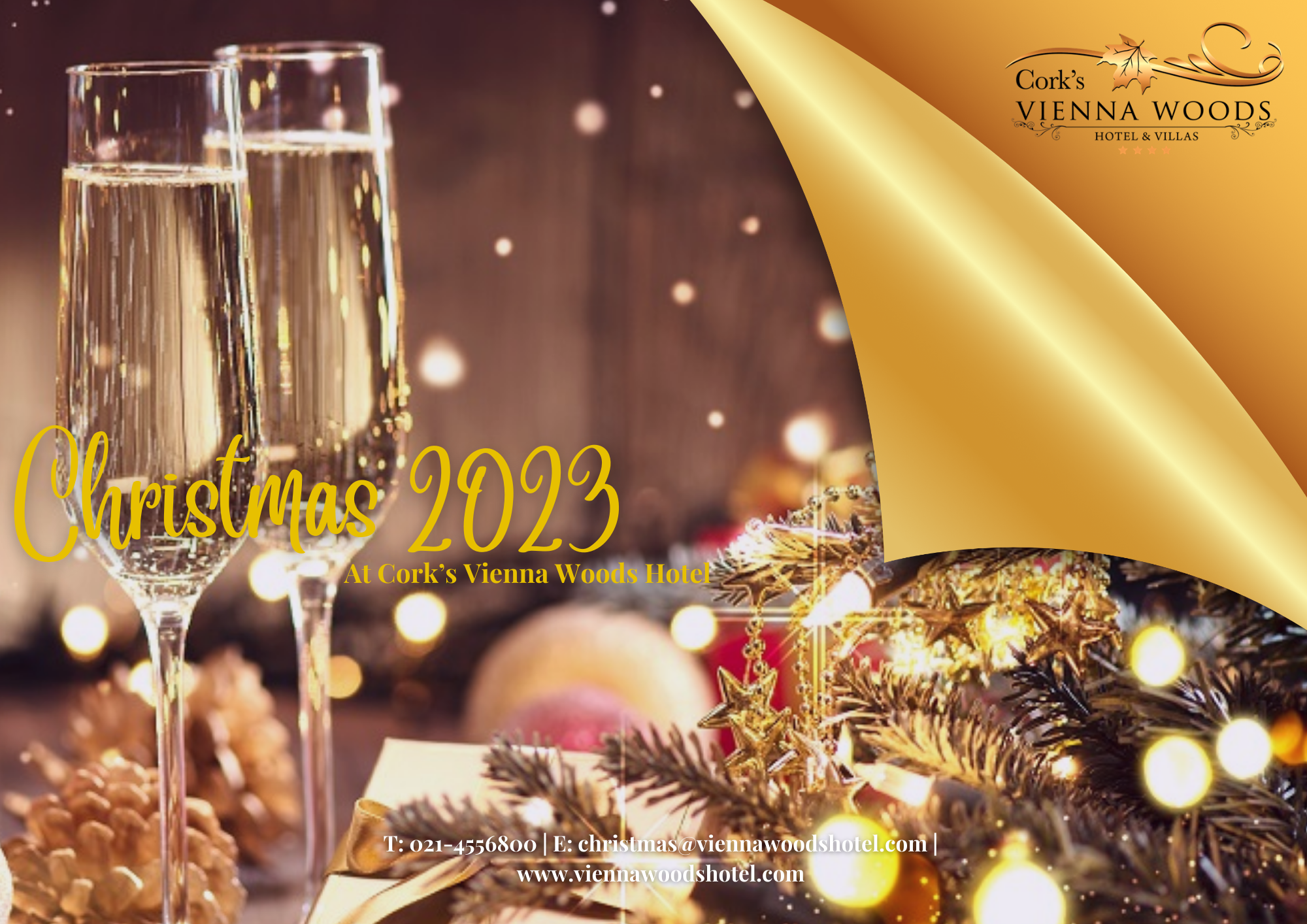 For any Christmas enquries please contact our event coordinator!
christmas@viennawoodshotel.com