Attractions
The Lonely Planet listed Cork City as #3 top cities to visit in its list of the "Best in Travel". Cork offers an abundance of attractions and experiences for visitors looking to sample a little piece of local flavour. Cork is renowned for its European Capital of Culture title and offers the world's largest natural port. Enjoy its outstanding night-life, Irish trad-sessions and our renowned cuisine. Cork has a variety of attractions and activities to discover. It is made up of historic and interesting towns where there's many stories to discover. Discover the heritage and history of Cork, the greenness and sprawling fields of the countryside and experience the charm of our port city. Here at Cork's Vienna Woods Hotel, we have set out some of the many adventures you can be beguiled by in our wonderful, little city and county.
Click here for a few of the attractions and sites you can explore.
Cork is part of both Ireland's Ancient East and the Wild Atlantic Way so you get the best of both worlds. It's Ireland's Maritime Havan with thousands of experiences to be had.
From walkways, to castles, to beaches and more there's something for everyone in Cork. Check out Pure Cork, the official tourism website for Cork, Ireland, for further information.
Explore Cork Mobile App
Cork County Council has launched a unique, 'one-stop-shop' tourism app, featuring over 850 places to see and things to do throughout County Cork.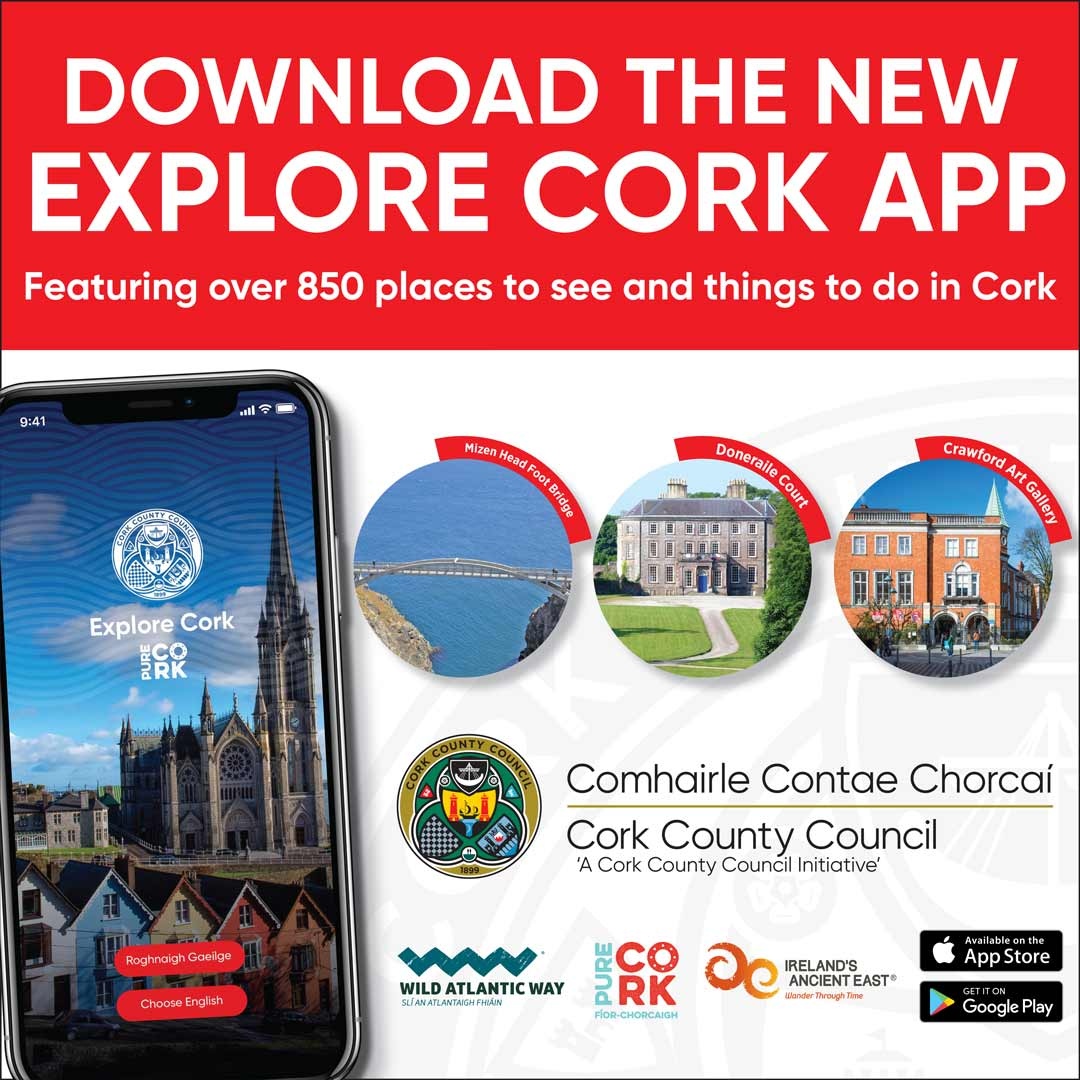 Download the free app on the app store and the google play store
Google Play Download For Android
App Store Download for IOS
Check out our Blog on some helpful resources to help plan your trip to Cork, Here.